A 4-day of celebration all things geek, Convergence is an annual sci-fi convention held in Minneapolis. 2022 felt like a big step to getting back to the before times with Convergence. This year the Wee Dictator joined us for some of it. He Who Toils Endlessly got his game fix, and we are definitely going to become regulars.
Unlike last year, this year we stayed the entire time and booked a room in the Hyatt. I will say it is very nice to stay in the hotel of the convention, because we were able to run up and drop stuff off after some geek shopping, take a power nap, and stay out later knowing we just had to stumble up the elevator. It is expensive though. There is a cheaper hotel near by we stayed at last year that included breakfast, but was also a bit of a walk from the hotel. My main gripe besides cost about the Hyatt is it didn't include breakfast, but there was enough in the Con Suite to feed us. I breakfasted on hard boiled eggs, fruit, and muffins all days, and the Wee Dictator was delighted by the chocolate chip muffins. The Consuite in general was great for snacks, but beside a light breakfast not where you could get a meal.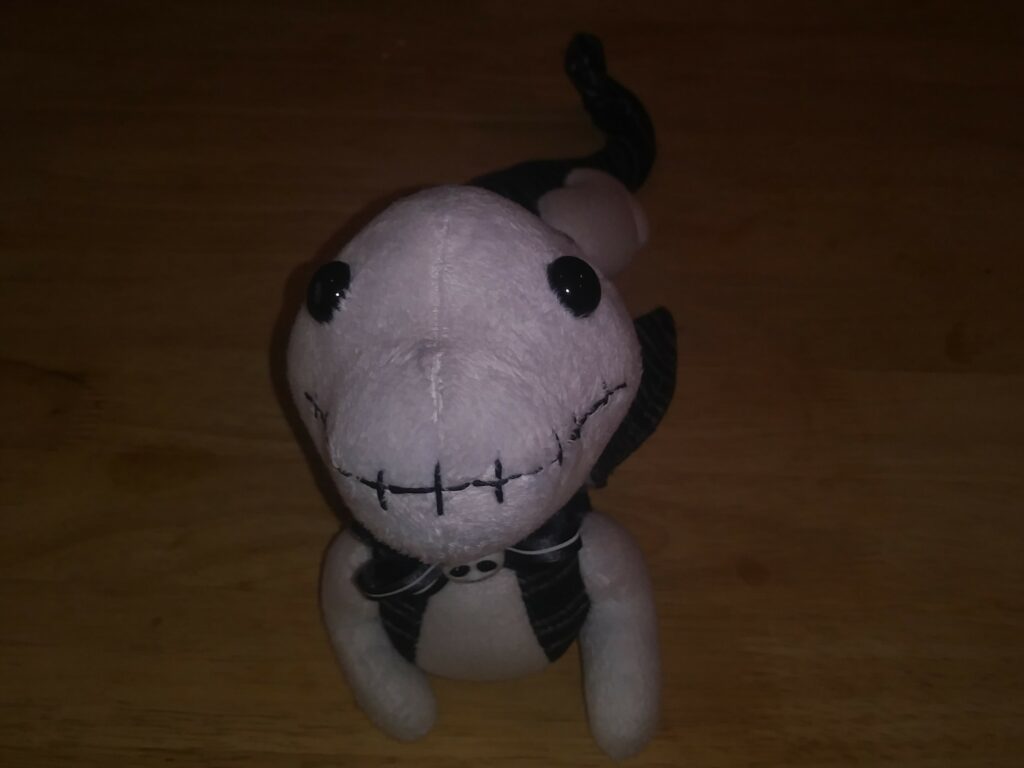 Jack has officially become my Con Dragon. I carried him around (and got a dragon sanctuary ribbon—yay!) and he was a hit. Whenever I present or table I plan on bringing Jack. The few times I didn't bring him was when I was grabbing something quick or going to the party rooms.
This year there was a great selection of panels. Some I went to included dark YA fantasy that provided recommendations that I am waiting for from the library. Others discussed Cyber punk and what parts of it came true and what did not, and Jack Zipes talk about translating the original Bambi novel and how it compares to the Disney film. (hint: nothing like it.)
The book signing area was moved to the dealer room this year, so I wasn't able to spend time just hanging out with the writers like I did last year. But I did go to many writing panels where the attending authors were present, and enjoyed a chance to talk to some briefly, including the fabulous Danith Macpherson.
After deciding my credit bill had entered a temporal vortex for the weekend of the con, I bought two new canvas bags: a dragon rucksack and fox with a horn messenger bag. The messenger bag turned out to be a decent Jack carrier, and I was able to let him peak out the side, and soon became filled with signed books. I also bought a new wallet which I am still getting used to. I have also gained a good supply of stickers, geek t-shirts and prints.
The art show had pieces ranging from knitting of classic video game characters, decorated notebooks (my vice) and lovely lace choker necklaces, along with the usual art. The way they run it is you can make a bid starting out a determined minimum, or on Friday do a quick sale where you pay a slightly higher price then to buy the item, or on Sunday you can buy whatever is left that no one bid on. I bid on and won a moon necklace, which meant picking it up on Sunday where it was already packaged for me.
Friday night was the NSFK entertainment, where I went to see Vilification Tennis and the Sci-Fi Erotica Panel. Vilification Tennis is when two teams of two hurl insults at each other, and the referee decides who gets a point for the best insult. As the referee says in his introduction "For the love of God don't let your kids watch this show!" It was odd to see the Vilification Tennis referee and the other performers I recognized outside of their Ren Fest gear. Sci-Fi Erotica was a panel where they read the steamy scene out loud and when they giggled passed it on to the next person. Stories included "Let Love Be A Moth Lady Tonight" in which exactly what you think would happen based on the title happens. It was clear everyone involved was quite lubricated, the panel had only one male, and one lady was drawing visual aids on an IPAD that were being projected onto a screen. I can't remember the last time I laughed so hard.
When the Wee Dictator arrived after a terrible few days of being spoiled rotten by grandparents, he discovered the 2D Con room full of video games. After that removing him from that space required bribery, threats, and a crowbar. I blame He Who Toils Endlessly for what he has wrought. This is what happens when gamers have children.
I did get to play a new RPG with an old friend called Monster of the Week. I took over another player's character in the middle and had to wing both the story and the gaming system, so I had to keep asking "can I do this?" However, the system is simple enough I was able to pick up on it, and we ended up fighting some evil Halloween pumpkins. I got to pull a Goliath because I was playing a ghoul with claws.
There were a few party rooms I enjoyed last year that weren't back this year which was disappointing. However, there were several that had kid friendly activities during the day and a few serving alcohol at night. The Anime Room served grilled cheese, which was nice to munch on in between drinks and snacks. Last year I won a T-shirt from the Geek Partnership Society room but my luck didn't hold this year.
Tabling outside the dealer room I learned of a WOD LARP group which made me wish I had free time. Their vampire teeth buttons was a nice accessory to my vampire dress. Tabling supplied plenty of opportunities to learn about other Sci-fi/fantasy related cons in the Twin Cities, and now there are a lot of them.
For next year, I want to put together a Cosplay. Convergence will be moving back to 4Th of July weekend next year, so I have 11 months to come up with a costume. We shall see what I come up with.